Nose surgery – entire procedure
Marina Radivojša, the host of the popular TV show Practical Woman on Prva TV, decided to correct her nose in the Atlas General Hospital. Prior to her eighteen year, she had injured her nose two times and end up with nose deformity , which has caused her breathing problems for years.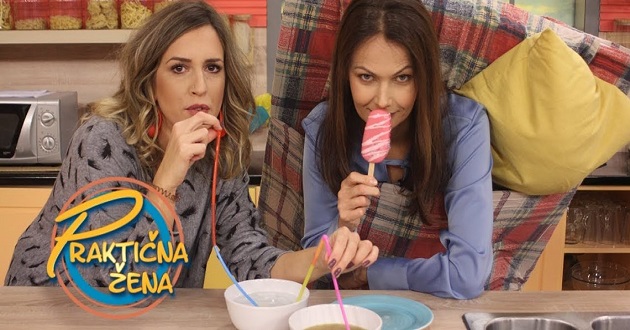 Marina, what do you expect from nose surgery?
Primarily, my expectations are finally to "breathe", and then to get a nicer nose, because after the injuries I had, it seemed completely different, said Marina before surgery.
The day after the surgery successfully performed by Atlas's aesthetic surgeon dr. Lazar Pajević, Marina went home. The first control was scheduled after seven days when doctor had removed stitches and mask of the thermoplastic material.
How went your recovery after the nose surgery?
Recovery was very nice. I had of course bruise after surgery, but it all went without any pain. I slept normally. The most important thing is that I finally breathe normally, which is an incredible change for me. As far as my look is concerned, the swelling has not gone completely, but I like the new look of the nose, Marina said.
Next time we talked with Marin after a month, when the swelling was gone and when the nose got its final shape. Marina did not hide her satisfaction.
What is your advice to others, who have a similar problem with nose?
To all those who have the same problems as I had, I  advised not to wait for anything but to go to the nose surgery as soon as possible. There is a big difference comparing to period before the surgery. I breathe without any problems and sleep much better. In the past, I also had huge dark spots as a result of nose deviation. Now everything is gone. I owe a great gratitude to everyone at Atlas Hospital. They were wonderful to me before and after the surgery, which meant a lot to me, Marina said.
Watch full interview for Health TV:
29-01-2019