Cosmetic, plastic and reconstructive surgery experts
Dr Lazar Pajević
Plastic and reconstructive surgeon specialist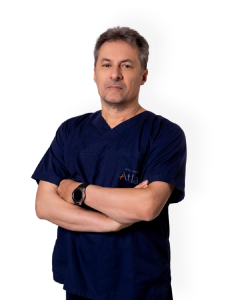 Dr Lazar Pajević is one of the founders of the Atlas general hospital.
Education:
Faculty of Medicine, University of Belgrade, 1995.
Plastic and reconstructive surgery specialization at Military Medical Academy in Belgrade 1998.
Professional Experience:
Atlas general hospital (founder) 2012.
Founder of a private hospital for plastic and reconstructive surgery 2004-2012.
Surgeon in Sao Paolo Hospital for cosmetic surgery in Brazil 2011.
Chief of military medical staff in southwest part of Serbia, responsible for organizing health care for military insurants and their families, 1996.
Primary health care at Military Medical Academy 1995.