How important is it to change your appearance?
Svetlana Vujičić is 27 years old and had applied for the Transformation segment of the show "Practical Woman" due problems of her large nose, which related to her unhappiness, even though she didn't have breathing problems.
When did your dissatisfaction with your nose first start?
The problem with my big nose was one I have had since birth.  While I was smaller I did not mind it at all. It started to bother me in the later years when I started going out more.  I tried to cover the problem up with makeup and hair, when pictures were being taken, I always had to pose in such a way that hid my nose, or an angle that hid its true size. Unfortunately, it was next to impossible to hide. I had eventually stopped going out into public due to the fear of the reaction that it may cause. I thought that people would always first notice my nose on my face first, and then my other features- my weaknesses and virtues, Svetlana reminisced.
The correction procedure of Svetlana's nose was performed by the renowned aesthetic surgeon Dr. Lazar Pajevic and his team at the Atlas General Hospital.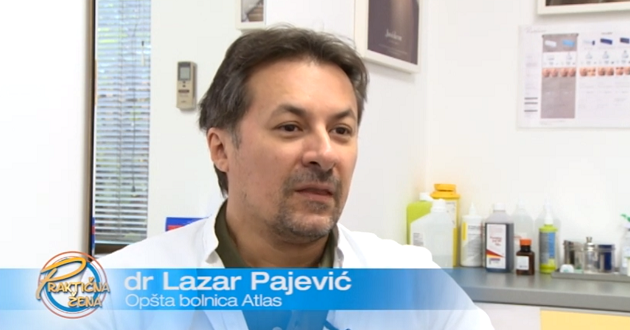 Doctor Pajević what kind of problem with her nose did Svetlana have?
"Svetlana had a large hump on her nose, which is known as a kyphosis. Her nose was bent and hanging low. This was most pronounced when she had smiled and her lips were spread. Post intervention, the nose will appear flat from the profile aspect, the tip will be slightly narrower and more elevated"Explained Dr. Pajević.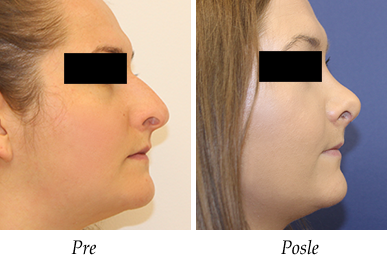 Svetlana is now delighted with the new look of her nose and says the intervention has greatly contributed to her self-confidence.
How do you feel post nose surgery?
"I'm still trying to get used to not hiding my eyes or hiding my nose with my hair. I do not feel any pain. I had a wonderful experience with Atlas General Hospital, the staff was incredibly kind to me" Svetlana says.
The Cosmetic and Plastic Surgery Specialist from General Hospital Atlas Dr. Nataša Popović explains that operations like Svetlana's last from anywhere between an hour to three hours, depending on how much work is needed on the nose.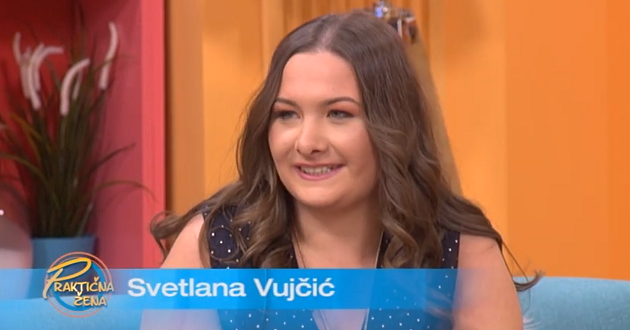 Primary operations last considerably shorter than secondary ones. Secondary operations are done in patients who have already corrected and are not satisfied with the result. Dependent on whether or not it is the nose or the nose partition in question. Approximately 70 percent of patients who come to us in addition to aesthetic issues also have a problem with breathing, so we're doing a complete surgery. Such patients are able to breath fully tomorrow the next day after surgery, Dr. Popović explained.
19-02-2019