Who gets plastic surgery?
In this text, we will try to explain in simple terms for whom aesthetic surgery is appropriate and essential. So let's go …
The way we see and feel our outer self, usually reflects in large measure our inner state and mood. Our self-confidence or self-confidence is based on a real or unreal, correct or distorted idea of ​​ourselves as a complete personality.
A mentally and emotionally healthy person with a big nose is exactly this – a mentally and emotionally healthy person with a big nose. However, there are such cases: Dissatisfied person with a big nose, which would be happier with pretty  nose. So it can be said that for such a person, aesthetic surgery is a very good remedy.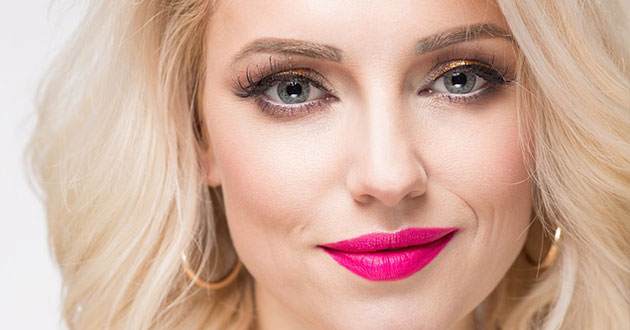 So if you want to have your nose operated to make beautify not only your appearance, but also your life, or if you simply feel that it is necessary to "repair yourself", then the results of aesthetic surgery will probably be satisfactory in you too. Such an understanding of yourself is certainly good, and aesthetic correction only serves make  your emotions stronger.
On the other hand, a middle-aged woman, who seems to be no longer a good wife and / or general woman because of her looks, full tension on her face will raise the level of self-confidence and improve her quality of life. Even if it was only from your point of view. However, with unstable  individuals,  internal low self-confidence can reappear and deleting of all positive results that aesthetic surgery can again emerge.
It is therefore always emphasized that patients who undergo realistic and objective reasons for aesthetic surgery achieve the best results.
Those who have realistic expectations that aesthetic surgeon can fulfill, are mostly very satisfied. But aesthetic surgery can not do miracles, and here's why. Because tugging your face or enlarging your breasts will not turn your marriage into a happy and successful one. Unless these are really the only reasons that led to marital disagreements, which in reality is a rare case.
Then, it should be known that aesthetic surgery can not alter the genetic background of the patient, nor change her lifestyle. Therefore, liposuction (removal of fatty tissue) will not have a lasting effect if a person is genetically prone to cultivation, or if he does not change his bad habit of excessive food intake.
Aesthetic surgery on the eyelids can make the face look restless, but it can not erase the signs of aging that may appear on other parts of the body: hands, legs, chin, stomach …
Enlargement of the breasts can increase the woman's self-confidence, but it will not only make it attractive if she is not.
Aesthetic surgery as a real need
In the past, most people from show business accepted aesthetic surgery as additional support to their careers and personal success. Today, however, there are an increasing number of people from different professions, and even a more modest financial situation who are willing to use the huge possibilities of aesthetic surgery. These are those who want to look younger or to correct some of their aesthetic  deficiencies. From today's point of view, quite realistically, many of them aesthetic surgery is really needed.
Therefore, we want to underline that aesthetic surgery is not just a matter of beauty, but it is most often a real need.
To eliminate the disturbances and deformities that intimately and mentally burden a person is not only a matter of aesthetics and personal desires, but also the removal of something that impedes man's satisfaction with himself, his personal contacts and interpersonal relationships, as well as the job he professionally deals with.
Sometimes the smallest measure of aesthetic surgery can make a person succeed in many areas of life afterwards.
By these goals, we all tend to strive, with subjectively differentiating ourselves in what disturbs us and to what extent we hinder these tendencies. So the experience so far shows that severe beauty and aesthetic surgery are, in most cases, the real needs of a modern man.
If you're still not sure whether cosmetic surgery is for you
If you are still unsure, schedule consultations and talk to experienced plastic surgeons at Atlas Aestetic. They will carefully listen to you, advise you and eliminate all your dilemmas. You can do this by calling the number: +381 11 785 88 88.
23-04-2018