Want bigger breasts? It takes only a minute
Atlas hospital team answers all your questions before aesthetic surgery procedure 
How many times you said to yourself: "How would I look like with bigger breasts, different nose or tightened stomach?"
How many days did you spend in front of a mirror trying to push up your bras with some sponge to see desired silhouette?
How many times did you feel embarrassed when someone had comment on your nose, ears, because you're not satisfied with its' shape and look?
The time has come that someone answers all your questions and our team can offer you solutions for better look.
How big is big enough? 
You are not sure in difference between 300cc i 400cc ?
Do you want natural – looking result? 
Do you ask yourself how you would look after aesthetic operation? 
Do you want nose that looks exactly as one on picture you have brought? 
Will you be able to see immediately your new breast with VR google glasses? 


Atlas Estetic offers options of 3D examination
Revolutionary Crisalix technology
When we speak about newest methods of aesthetic solutions for face, breast and body, we want to draw your attention to this revolutionary system Crisalix to show appearance and changes that your body and face will undergo after surgical treatments. Modern software that is completely new equipment in aesthetic surgery gives to our clients possibility to peek into the future. Look at your body how it is now and how it will be after aesthetic intervention, and we will change its formwith just one "click", shape and size until you are satisfied with it completely.
Reveal your new self during consultation with one of our plastic surgeons, and you can also look 3D video from your home.
You are not an expert in plastic surgery, but we are!
How 3D Crisalix consultation looks? 
Doctor or assistant first will make photos of your face, breast or body with Crisalix. After that, while you are sitting still, we will make video of desired part of the body or face in more directions. When enough information are gathered, software inform us that data are in final process.
REVOLUTIONARY→ UNIQUE → MODERN → RELIABLE → VIRTUAL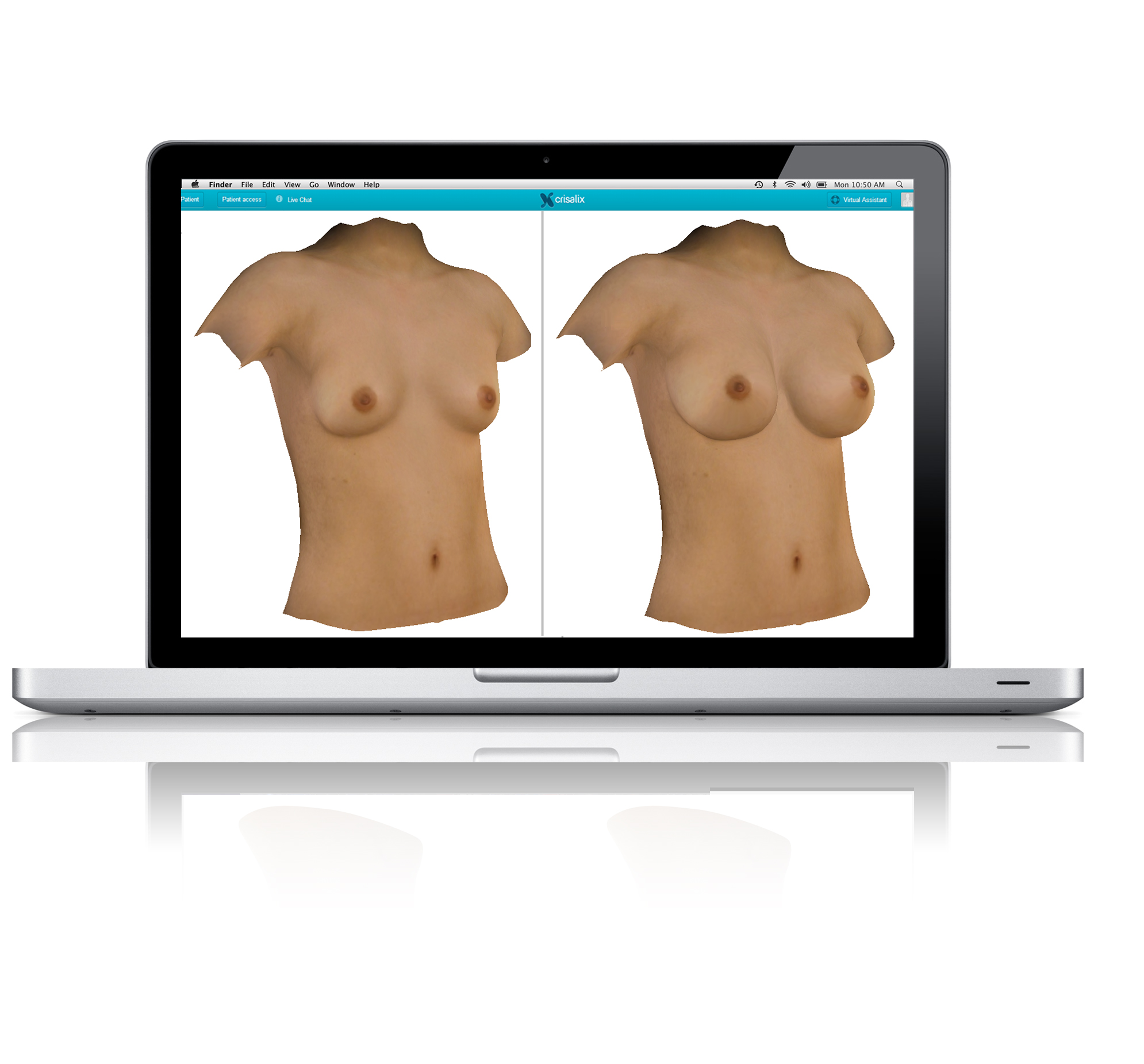 After just one minute of time on tablet it can be seen 3D simulation of your body. Software shows current situation and on the other simulation one of our surgeon do corrections according to your wishes. Very quickly and simply you can see your breast with round implants or you only wish more natural look. You're not satisfied with 400cc as you have planned, we can reduce or enlarge size of implant, until we get result that you have imagined.  Shape of your nose also can be corrected endless times and thus we can come to best solution for you.
On the screen at the same time you can see several 3D simulations as well as temporary appearance of your body, all of which could help you to see clearly the difference or compare several options. During examination you can put VR google glasses and experience real virtual options.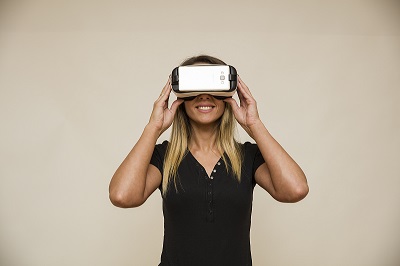 Call and schedule your 3D examination and you will get access to most up to date options for simulation that would help you to remove all doubts. And not only that; after examination all options that we have preserved will forward you on e mail and will always be available.
Listen to advice and decide more easily with support of family and friends  
Simulations that we have saved on 3D consultation are easily and always available. You have opportunity to get feedback from your friends and family to make the right decision.  You can send your 3D photos to your boyfriend that is out of the country or members of your family and friends that live abroad.  With their help and advice you will be sure to make the best decision about your future appearance.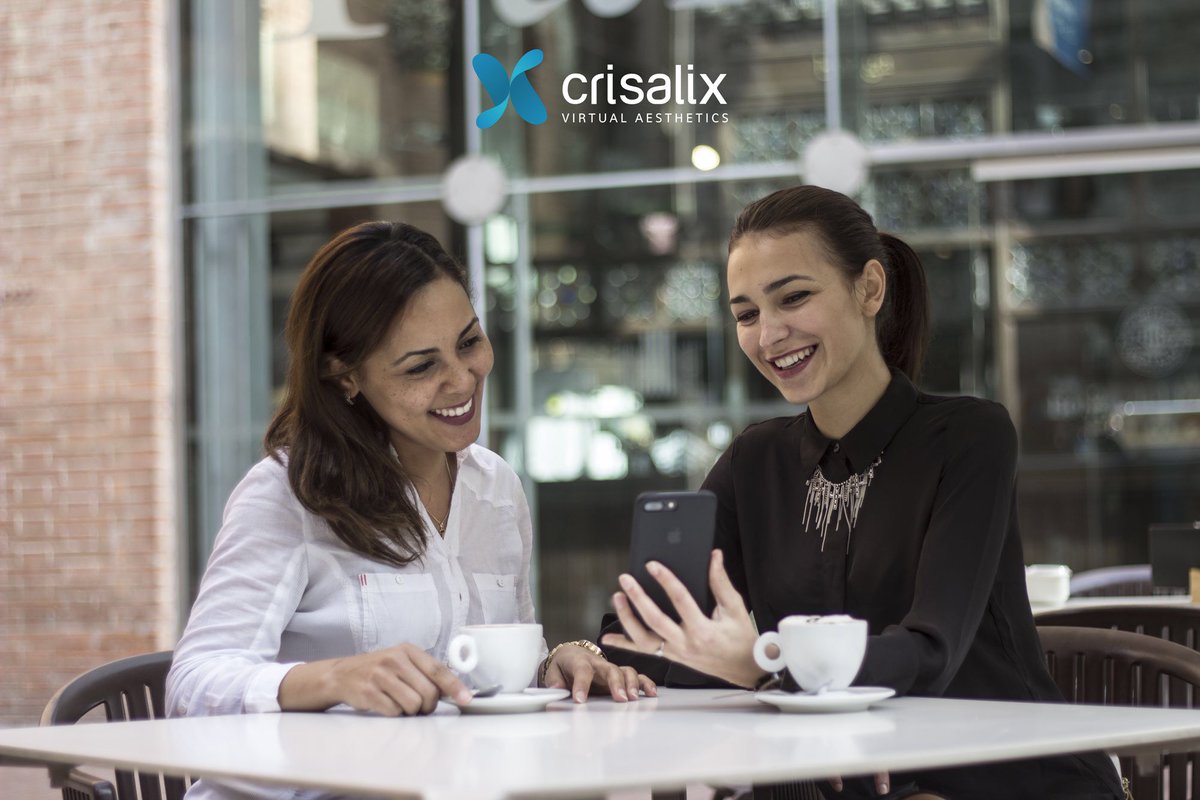 We offer your possibility to choose best option for yourself 
23-05-2017