How I began to love myself – Maja Bogićević
Why is it important to love yourself at all? It's important because when we love ourselves we do not expect others to do it for us. Love is the feeling you direct on someone, but when you focus on love, then you have the attitude "I am important to myself." This does not mean that you are narcissistic, but you are aware of why you need to love and respect yourself.
Maja Bogićević, pharmacist and owner of beauty studies, talked with us about this topic. What Maya did to be the best version of yourself, read below.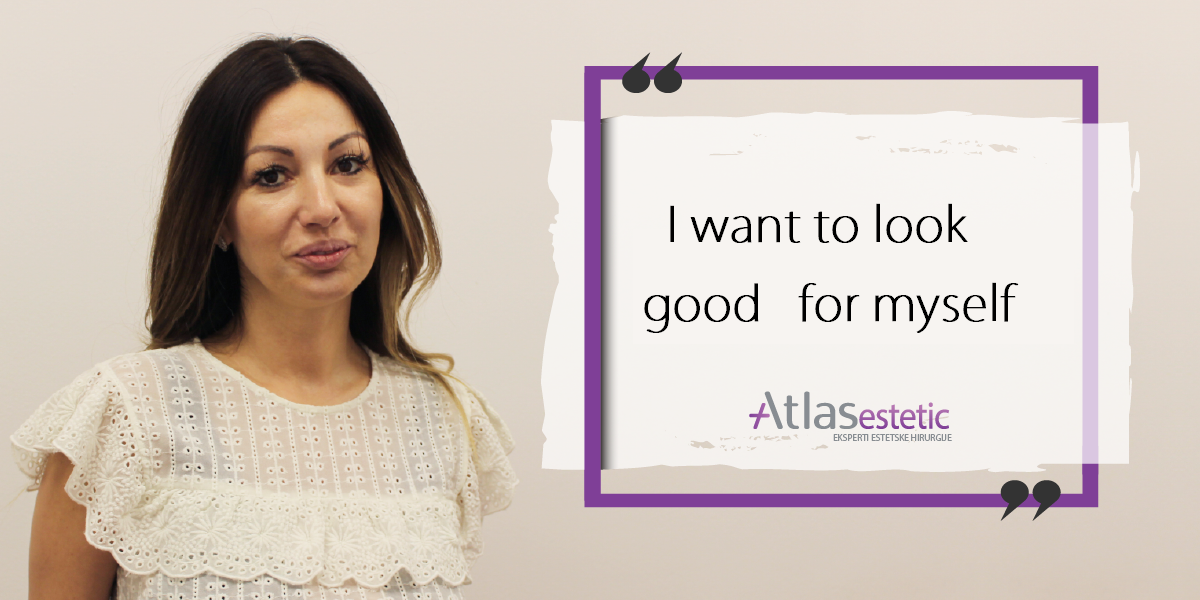 Atlas Estetic: Maja, you are the owner of a Beauty studio and you are constantly surrounded by women. Why do  women adorn themselves and why is it important to take care of themselves?
Maja: I think it is very important that women take care of their appearance. It is this concern of physical appearance that means taking care of oneself. No woman will deny how good a feeling she is when she is satisfied with her appearance, when she likes her reflection in the mirror.
Atlas Estetic: Why did you opt for plastic surgery?
Maja: After the birth, naturally, on our skin, the body often comes to a variety of changes. Simply, I had the need for that and for a long time I had a desire, for two, three years back. At that time, finances were an obstacle to the realization of this desire. However, today plastic surgery is much more accessible and it has helped me to decide  and realize what I envisioned. I was doing job on my stomach, which after delivery could not have changed in a different way, and I raised my breasts. I later did a correction of the nose due to deviation and difficult breathing.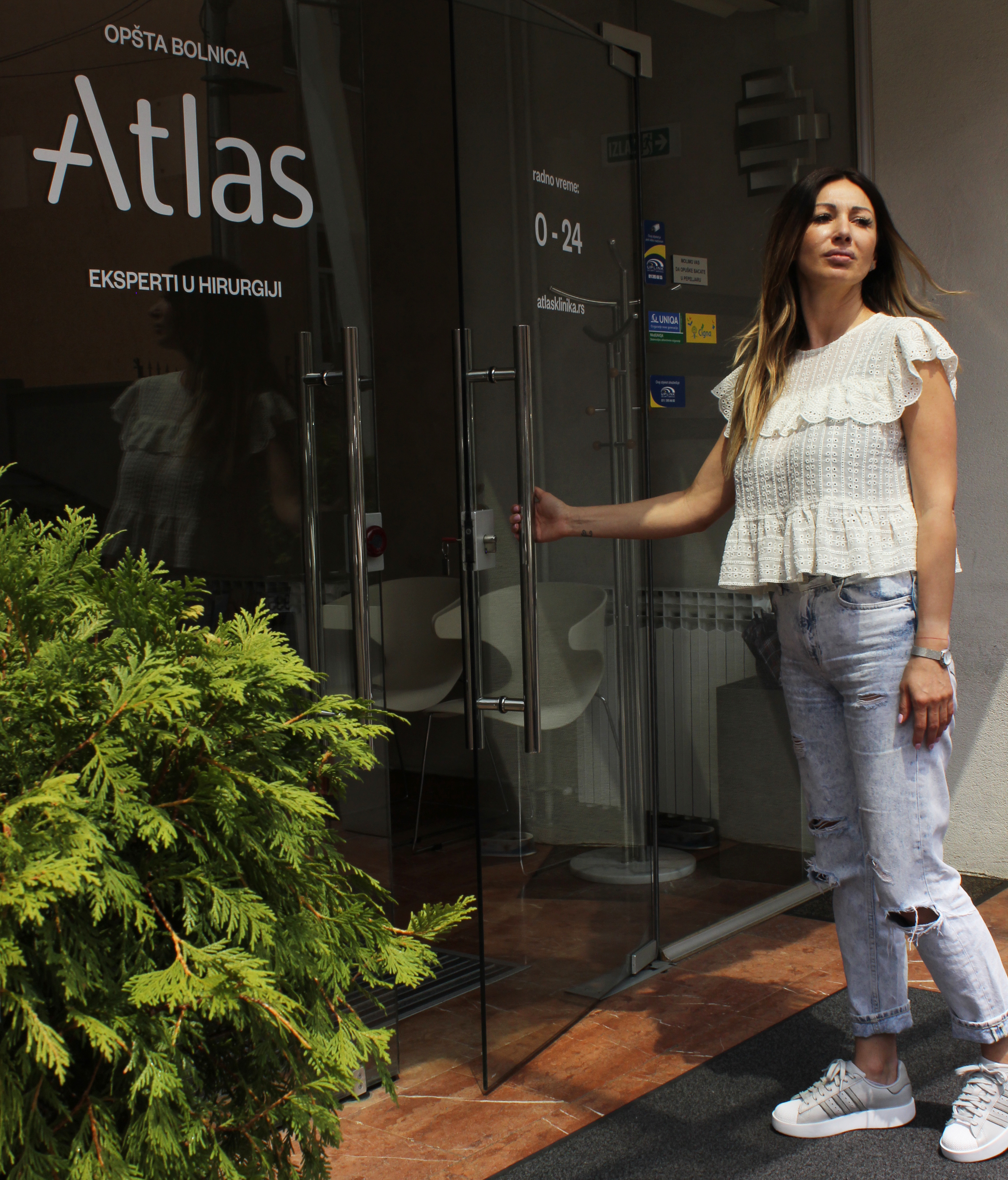 Atlas Estetic: Have you encountered condemnation of people due to plastic surgery?
Maja: Mostly, not even , though I was not obsessed by it. It is important  to me that I am satisfied with myself. I did it, and those who condemn my appearance after plastic surgery can only envy me. (laughs)
Atlas Estetic: How did your stay in Atlas look like?
Maja: My arrival at the Atlas Hospital and the feeling I had during my stay is something that I really can not forget. A pleasant staff is waiting for you to take you to the reception area. Anesthetist comes in, he gets to know you. They take you to the operating room and then you sleep. After that, wake up, as if nothing had happened. Nothing hurts you, it's pretty unexpected. Of course, you can not get out of bed immediately, but you go home the afternoon or the next day, but that depends on the type of intervention. From breakfast, lunch, dinner, really everything you need, you can contact the staff by clicking on the button. Thanks a lot to the Atlas hospital.
Atlas Estetic: Are you satisfied now with yourself?
Maja: Of course I am. It does not mean that before plastic surgery I was not satisfied with myself, but when something is bothering you, it's perfectly fine to correct it and thereby increase your confidence. No one will take care of you as you can take care of yourself.
When you are satisfied with your inner beauty then you feel good, but when you are satisfied with your physical beauty then you feel complete. Our client, Maja Bogićević, says that it is a good feeling to be satisfied in your own skin, and you come to that feeling when you truly love yourself. It's time to feel better and live better.
12-07-2018