Gluteal reshaping and buttocks enlargement
In the last ten years, the gluteal enlargement has become a more and more popular surgical procedure across the globe. A beautifully shaped butt is increasingly a symbol of femininity and extraordinary sensuality. Aesthetic body surgery is a good choice for those in whom hard work does not produce the desired results.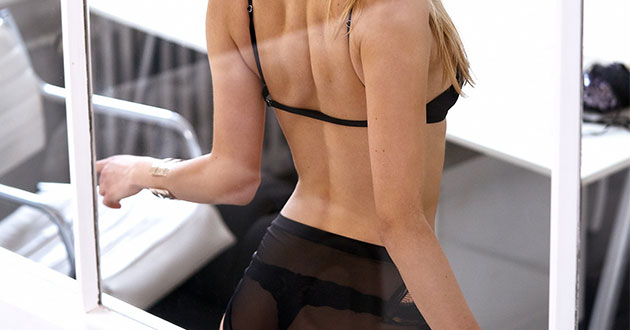 Possible reasons for reshaping the buttocks
Modern women today opt for the enlargement and / or rearrangement of the buttocks for several reasons, because they want to:
The clothes and the swimsuit fit better
The body has more expressive looks and looks proportionally
The back becomes tougher, round and raised
They look younger and more seductive
Be more successful in a job they deal with professional
Get more self-confidence
Three basic methods to reshape the buttocks
Three methods of aesthetic surgery of the body for enlarging and reshaping the buttocks are today most popular and are performed with the help of:
Transplantation of own fatty tissue – Brazilian lifting
Implants – fillers with silicone gel
Filters – Aquafilling gel
What is the best method of reshaping  your butt?
Regardless of the fact that you may have already concluded which of the best way for you to do the reshaping, it's mandatory to consult your esthetic surgeon. He is the only person who can make the right decision about it. In addition, the aesthetic surgeon will explain in detail to you how the whole procedure of enlarging and / or reshaping  the buttocks is done in practice, what are the cuts on the body, and whether after this intervention you will remain possible scars or not.
Preparation and the procedure of gluteal reshaping
If you decide to reshape your butt, you also need to know how to prepare for the operation. This will also help your aesthetic surgeon. From it you will receive all preoperative instructions, after detailed medical examinations and analyzes. Before surgery, your surgeon may ask you to quit smoking for some time, stop taking aspirin and other drugs that have an effect on coagulation, then some anti-inflammatory medicines and some plant products that can also cause increased bleeding.
Most operations for enlarging and reshaping  the buttocks last for 2 to 3 hours, while in some cases, the operation may take longer. During an operation, total anesthesia is used, but in some cases it may be local. After completing the operation, you will be transferred to the rehabilitation department (stationary ward) , where you will be carefully monitored. After transplantation of the fat tissue, in the areas of liposuction and on the buttocks, you will wear compressive underwear and bandages. And you will also have drainage put.
You can expect that you will be able to quickly return home after a short period of observation. Unless your plastic surgeon has no special plans for your rehabilitation.
Recovery after gluteal reshaping surgery
Immediately after an operation to enlarge and reshape  the buttocks of the cannula or drain sites, they can take away the fluid from the body for several days. To maintain the area of ​​compression of the buttocks you will need to wear a specific underwear, and your surgeon will tell you how long. It's usually a matter of weeks.
After an enlargement of the buttock operation, no matter which of the three methods  has been performed, you will not be able to sit for 10 to 15 days. You also need to avoid lying on your butt, as this also creates pressure on the affected area, which is not desirable during that recovery period.
In addition, be prepared to see the swelling  after surgery. They can last for several weeks, and are generally completely withdrawn in 6 weeks.
During the recovery after the posterior enlargement operation, it is extremely important that you comply with all the instructions that your surgeon will provide you with responsibility. They will include information on wearing compression suits, hygienic measures, taking prescribed medications and defining safe levels and types of physical activity.
Your surgeon will also provide you with detailed information and instructions on the usual symptoms that you will experience, as well as the possible signs of possible complications.
In the end, if everything goes well, you can expect to return to your job 2 weeks after surgery, and you will be able to perform all other life activities one month after surgery.
And in order to make everything really so nice, it is necessary to choose an experienced aesthetic surgeon and a modern clinic for the operation of enlargement and rearrangement of the buttocks, which can provide you with all the security, comfort and the highest level of guarantee. One of them is certainly our Atlas Aesthetics for more information phone: +381 11 785 88 88
23-04-2018