Fat transfer is not a new term in aesthetic surgery because it has been applied for more than 100 years, in order to fulfill defects on the face, like hanging cheeks, sunken eyes, hanging chin etc…
However, with progress of medicine today we have new techniques of fat transfer (knows also as fat transfer) in order to improve appearance and increase many parts of the body, including buttocks, breast lifting, arms, muscles, penis..
Fat transfer as aesthetic body surgery
Fat transfer is natural solution for regeneration and correction of suptle volume and shape of the body, as well as rejuvenation of certain parts of the body. In this procedure fat is taken from patient's body (from belly or thigh) via VASER liposuction or Micro liposuction and after laboratory treatment it is transferred on the parts of the body where additional volume is needed. So, if you look for natural and subtle improvement of the body volume, procedure for fat transfer is applied in Atlas Estetic  – and could be an excellent solution for you.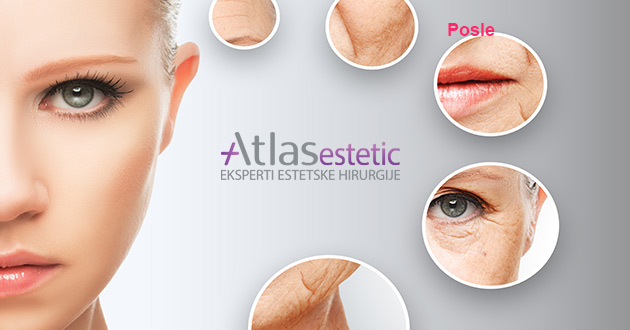 This means that with fat transfer you can correct contours of your breast and buttocks naturally.
Beside that in Atlas Estetic it is performed anti age fat transfer: for rejuvenation and revitalization of the face, arms and other parts of the body that usually suffer from loss of body fat with natural process of aging.
Fat transfer is performed through so called  "fat injections", as natural and minimally invasive treatment for all those that would like breast augmentation or buttocks, as well as regaining lost volume on certain parts of the body that are related with aging and subtle smoothing and filling of wrinkles.  So, fat is taken from different parts of the body where quantity of fat is significant, like thighs, belly and/or buttocks. Then it is centrifuged and purified where healthy fat cells are separated from damaged ones, and after that is injected in another region of the body that does not have sufficient volume.
What are the benefits of fat transfer procedure?
More healthy, natural and more economic than synthetic fillers
Always available
Not only it increases volume, but also makes quality of skin better because of the stem cells that fat contains
The results after fat transfer are natural
Treated regions looks 5-10 years younger
It is minimally invasive surgical treatment-you can return home the same day od the procedure
Only local anesthesia is used.
As fat transfer includes fat cells, that means that this shape of body aesthetic surgery is completely biocompatible and it can be said that there is no risk from allergic reactions and or rejection of the fat. Also, fat transfer gives more natural look comparing it with artificial implants.
Is fat transfer an option for you?
Regular exercises and maintaining of normal weight are the best ways for improvement of your look, but aging process and genetic can diminish or even delete positive effects of healthy life style. So, for example, genetic can cause uneven body distribution. Beginning with mid-thirties, many persons begin to lose volume in certain regions of the body, especially on face and hands.  In this situations, fat transfer can be very useful.
On the hand, persons that plan to have fat transfer should be in good general condition, physically and emotionally, and should have realistic expectations about result that could be, or couldn't be obtained in their case.
If you're smoker, you should quit smoking several week before the treatment and after that, because it can negatively impact your aesthetic result.  Also, you have to have appropriate fat layers for the transfer.
If you want to be completely sure that fat transfer is for you, you can schedule a meeting with our aesthetic surgeon. He will explain you exactly what you need to know and  clearly present you all advantages and disadvantages of this treatment.
Phone number  is: +381 11 785 88 88 – yours Atlas Estetic.
05-01-2018