Milica Dabović: I'm thinking about breast enlargement
They say your thirties are a time to enjoy life. We are more experienced as people, we know what we want, and don't want. We have clear goals and we have already learned what it means to maintain a balance in life.  Although I find that enjoyment of life is important no matter what age you are, your thirties have a very special charm to them.
Women love to say that we love to hide our true age, shedding a year here or there. I will be the breaker of this stereotype and proudly say:
I am 37 years old.  Am I very young? No. Am I old? NO WAY!  Well just take a look at me!
Skin care after thirty
As a professional athlete, I always take into account what I eat and whether I bring enough liquid into my body, but some things are difficult to control. First of all, dehydration of the skin that occurs in the thirties is even more pronounced. The skin loses elasticity and firmness over time, the forehead and the parts around the eyes and lips become "streaky" wrinkles, and the level of hyaluronic acidity is lost. To maintain a youthful appearance and restore skin volume, Dr. Igor Georgijev for me initially recommended PRP treatment, which softens wrinkles and creates a smooth texture of the skin. Also, Dr. Georgijev has recommended Hyaluron filaments that are excellent for collagen, elastin, hydration and wrinkle filling.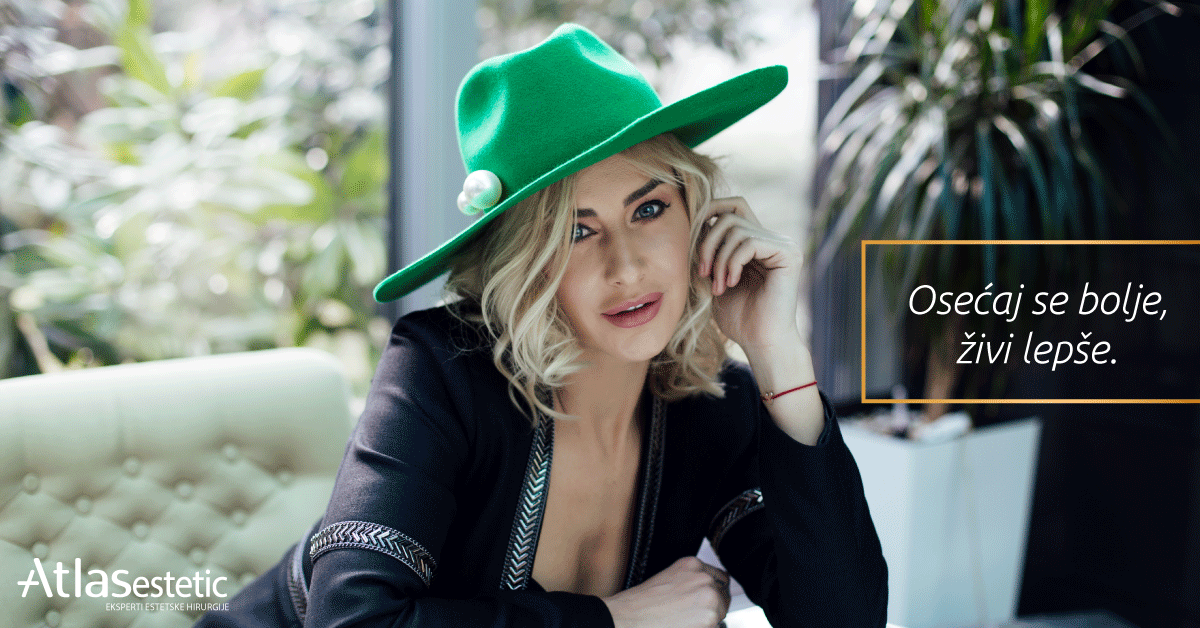 Plastic Surgery: Yes, or No?
They often ask me if I have ever had some aesthetic interventions done.  I did not, though I was thinking about having them done. It through sport, that is, regular physical activity, that I have a great behind, strong legs, arms, no problem with excess weight, but even I myself sometimes stare in the mirror and wish I could change a few things.  Training, say, cannot enlarge the breasts, which is the only aesthetic procedure that was tempting to me.
When I talk to my friends, I realize that everybody has a reason to be happy, but would they still want to enlarge their butts, their breasts, and to do liposuction on the stomach after delivery, or to put the botox to tighten on the forehead … That means that aesthetic surgery is not something done to help our self-complex, rather I think it us feel good in our own skin. If having a smaller nose or bigger breasts makes you feel more comfortable and confident, why not allow yourself to feel this way?
Happy and satisfied mom
If you are wondering who Milica Dabović is, I will always define myself as: As first a mother 24 hours a day. Tired of training, tired of videotaping, tired of all planned and unplanned obligations, sometimes tired of life, but never tired of being a mum. Sport helps me keep a slim figure, talking to my friends to stay grounded, but my baby gives me the strength to be happy when I open my eyes every morning. I read on the internet that a woman who takes care of her physical appearance after childbirth, dresses well, wears makeup and is happy is seen as a bad and lazy mother. I will tell you something, if you like the reflection in the mirror, you are not a bad mother, or a bad wife. If you take care of your body, mind and make that a part of your everyday life, you complete yourself and inspire the people around you.
The aesthetic treatments give us the glow, help us maintain a lax physical appearance, and we are all still good and dedicated to our mothers, wives, sisters, women, and psychiatrists.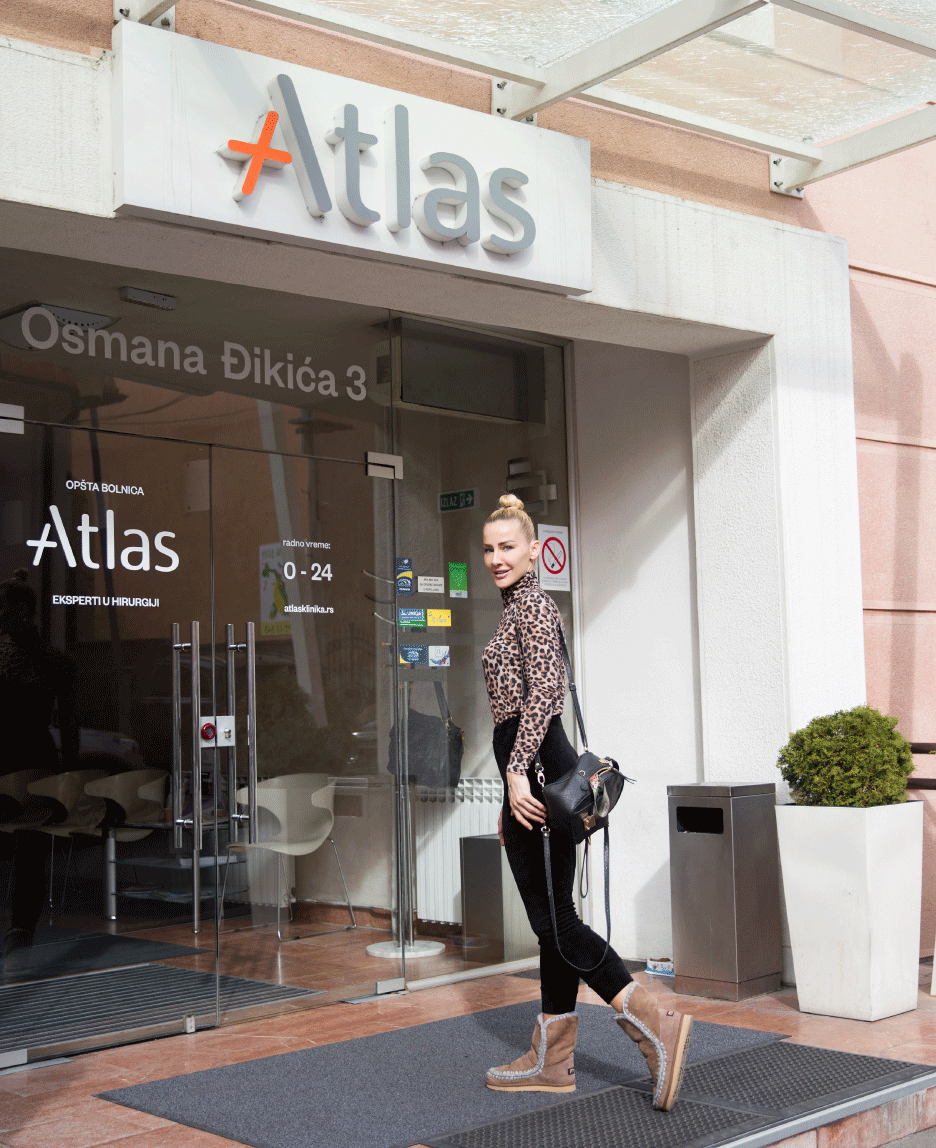 Aesthetic surgery and sport go together
There is not one person that does not like to feel good, look great and have a certain "sex appeal". My thirties, had brought me a whirlpool and very serious events in my life, I proudly carry. I admit, it's not always easy, but I've learned to ask for help when I need it, and to always ask people who are professional, respectful, and trustworthy. That's why I decided to contact the experts at Atlas General Hospital.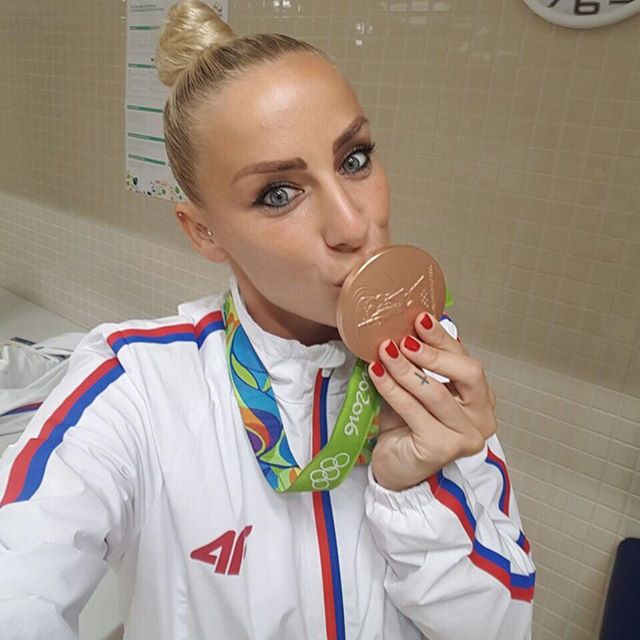 Although, I have been on the court for many years, always physically active, I have never consumed alcohol, cigarettes, and have even give up my favorite sweets (women will understand me), there are changes in the body that all these abstinences cannot change or improve. I see myself as an ambitious woman who gets what she wants, who has worked hard to become a world class athlete and has her own sex- appeal, as well as a high level of self-worth, dignity and femininity. I am also a very proud mom and will always be satisfied, confident with myself and my life.
Milica Dabović  for the Atlas General Hospital
03-04-2019